Evergreen Content
Evergreen content is quality, useful content that is relevant to readers for a long period of time. There is no specific length of time for how long evergreen content remains relevant. Some evergreen content lasts forever. The draw of evergreen content, as Moz.com puts it, is continued, sustained success.
Kevan Lee
A comprehensive look at the best ways to harvest evergreen content ideas and develop articles that are timeless and quality.
3 keys to creating evergreen content
- Be the definitive source
- Write for beginners
- Narrow your topic
Beginners First!!!
Experts are less likely to be searching for help—your audience is primarily beginners, and you want to generate content aimed at them.
With this in mind, it is important to avoid showing off your expertise on a topic by talking over the heads of your audience. Avoid technical language and complicated terminology. It is possible to be both definitive and write for the everyman.
Non-evergreen content!!!
Data and statistics
Speculation and opinion
Event-specific content
Breaking news
Keep It Simple (and useful)
One of the more common mistakes I've seen SEOs make is developing content no one is interested in. You might end up creating something sexy based on an amazing concept, but will it actually gain you the result you or your client wants to see?
Sometimes the more mundane ideas, like generating a useful list, can work far more effectively.
It might not be sexy, it might not look awesome, but it is useful and can appeal to a community.
Buffer: Typical blog post v.s. Evergreen post
by Kevan Lee
Here is a graph of what visits look like on a typical blog post—peaking on the date of publishing and dwindling in the days after.
With evergreen content, you'll find a graph like the one below, which reflects visits and growth long after the original publish date.
Source: The Complete List of Evergreen Content Ideas for Your Blog
Pamela Vaughan
Learn how to use evergreen content in your business blogging
strategy to generate more leads and drive more traffic to your site.
Still confused about what types of blog content you can consider evergreen? Considering the three characteristics we discussed above, here are some examples of blog content with evergreen potential:
Corey Wainwright
Evergreen content refers to the content you've produced that stands the test of time. It's not a press release, a blog post commenting on a hot news item, or a snippet of product information that could change with your next round of updates. It's something people will always need to know, and because of its continued relevance, it often amasses quite a readership and can even land you in the top of search engines for your own place on Google history.
If you've created this type of timeless content, there are things you can do to make it work harder for you. And since we know marketers are all about squeezing as much ROI as possible out of existing collateral, we rounded up some ways that revitalizing your evergreen content can actually get you more leads. Combining just a few of these ideas will take very little time on your part, while giving you an impressive boost in your lead count.
Big Rock Content
The Big Rock content concept was popularized by Jason Miller when he ran social media strategy for Marketo. Jason defines a big rock content asset as a substantial piece of content such as "the definitive guide to a problem you solve". Jason is quoted as saying,
"A big rock content asset can be 20, 30 or more pages long. It should be visually compelling of course. It can be gated for lead capture. Then, you "slice" up the big rock content asset into blog posts, infographics, Slideshare decks, webinars, etc."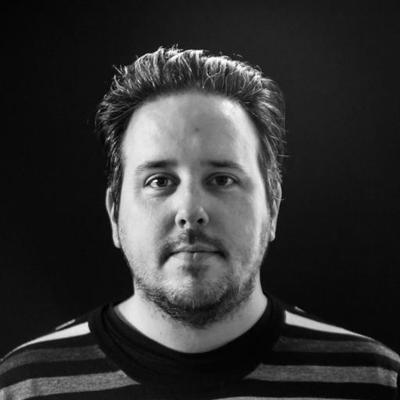 Jason Miller, June 3, 2015
The LinkedIn Marketing Solutions team has enjoyed success with Big Rock Content (like the Sophisticated Marketer's Guide series). And to help you craft your own, we are pulling back the curtain to reveal how we create, publish, and repurpose Big Rock content.
Download Creating Your First Big Rock: A Step by Step Guide for Marquee Content for an in-depth look at the tools, tips, and processes behind creating the Big Rock content that will guide your content marketing strategy. We cover each stage of development, from conceptualization to measuring success.
1. Tools to help you find your perfect topic
2. How to establish credibility for your content
3. The essential checklist for a successful launch
4. Three key metrics for measuring your Big Rock's effectiveness
5. How to repurpose Big Rock content to fuel social and demand gen channels for months
Feb 20, 2017
What is 'big rock content' and how do you find it? What can native advertising do for your content marketing? And how do you become interesting to users? Jason Miller, Global Content Marketing Leader at LinkedIn gave us the answers to these questions and more at Native Advertising DAYS 2016.
Dec 14, 2015
The current trend in content marketing is to develop an all-encompassing guide to whatever our keywords or topics are which is written strategically instead of instructionally. This type of content is very top of funnel and can serve many purposes such as SEO, fuel for social and lead generation, sales enablement, and event collateral to name a few.
Big Rock should be launched with the same emphasis of a new product.
A great example of Big Rock content is Marketo's definitive guide series. Guys at Marketo have created a series of eBooks clocking in at close to 100 pages each. This Big Rock piece of content is something that was repurposed using the turkey analogy mentioned in a previous post. Out of this one Big Rock piece of content Marketo had carved out 15 blogs, two infographics, two webinars, two videos, two SlideShare presentations, a number of cheat sheets and much more. Imagine the pieces and parts you can pull out of a Big Rock piece of content and remember that this is the foundation that is going to fuel your campaigns for quite some time.
Jason Miller, Feb 8, 2018
What are the biggest marketing opportunities on LinkedIn, and how can you attack them on a weekly basis? Learn how each key activity fits into your strategy.
The concept of the Big Rock has been a staple of my keynotes for a few years now. It's helped to inspire a lot of B2B content marketers to get content moving and delivering results for their businesses. It resonated particularly strongly back in 2016 – when the main question that I found marketers asking me was how to create a consistent flow of quality content. The Big Rock works because it makes balancing quality and quantity far easier to achieve.
Kevan Lee
Director of marketing at Buffer, @kevanlee
Alfred Lua
Growth Editor at Buffer, @alfred_lua
Christopher Fielden
Award winning writer, blogger, drummer and motorcycle rider, @ChrisFielden
Pamela Vaughan
Principal marketing manager, website CRO & copywriting at HubSpot, @pamelump
Corey Wainwright
Corey is a Bruce Springsteen fan who does content marketing
Jason A Miller
Global Content & Social Media Marketing Leader at Linkedin, @JasonMillerCA
Giuseppe Caltabiano
Head of Content Strategy for EMEA & APAC at Contently, @Giusec
BagTheWeb Recommends
Related Bags (2)
by Votline - 16 links
Learning knowledge and improve skills for successful job interviews. https://jobinterviewpractice.live/
by Votline - 7 links
Useful resources for social media marketing career development.
BagTheWeb Suggests
by James Associates - 52 links
We know about the 10 kinds of people. (You know, those who can read binary and those who can't.) This is PC Speak: An Abney and Associates Internet and Technology Research Lab - Technology related to every day life!
by Steve Ford - 12 links
Sleeping tablets and pills like Zopiclone, Ambien, Diazepam and Xanax for the treatment of insomnia
by valerioanema - 50 links
Dyman & Associates Risk Management Projects utilizes its decades-old track record in cyber security to provide protection for your employees, intellectual property, and other precious assets. Our consultants not only have many years of experience, but are also dedicated to the regular honing of their skills and keeping current on the innovations in...
by Abigail Wunderlich - 38 links
The Corliss Group has remained in the top five for sales annually for Crystal Cruises. The Corliss Group offers you, the traveller, Experience, Excellence, Expertise, and most of all, Superior Service both domestic and international tour and even cruise adventure.
by Oliver Ding - 19 links
I am currently working for a web application start-up. I have extensive business experience and Internet expertise, closely related to innovative Internet start-ups.